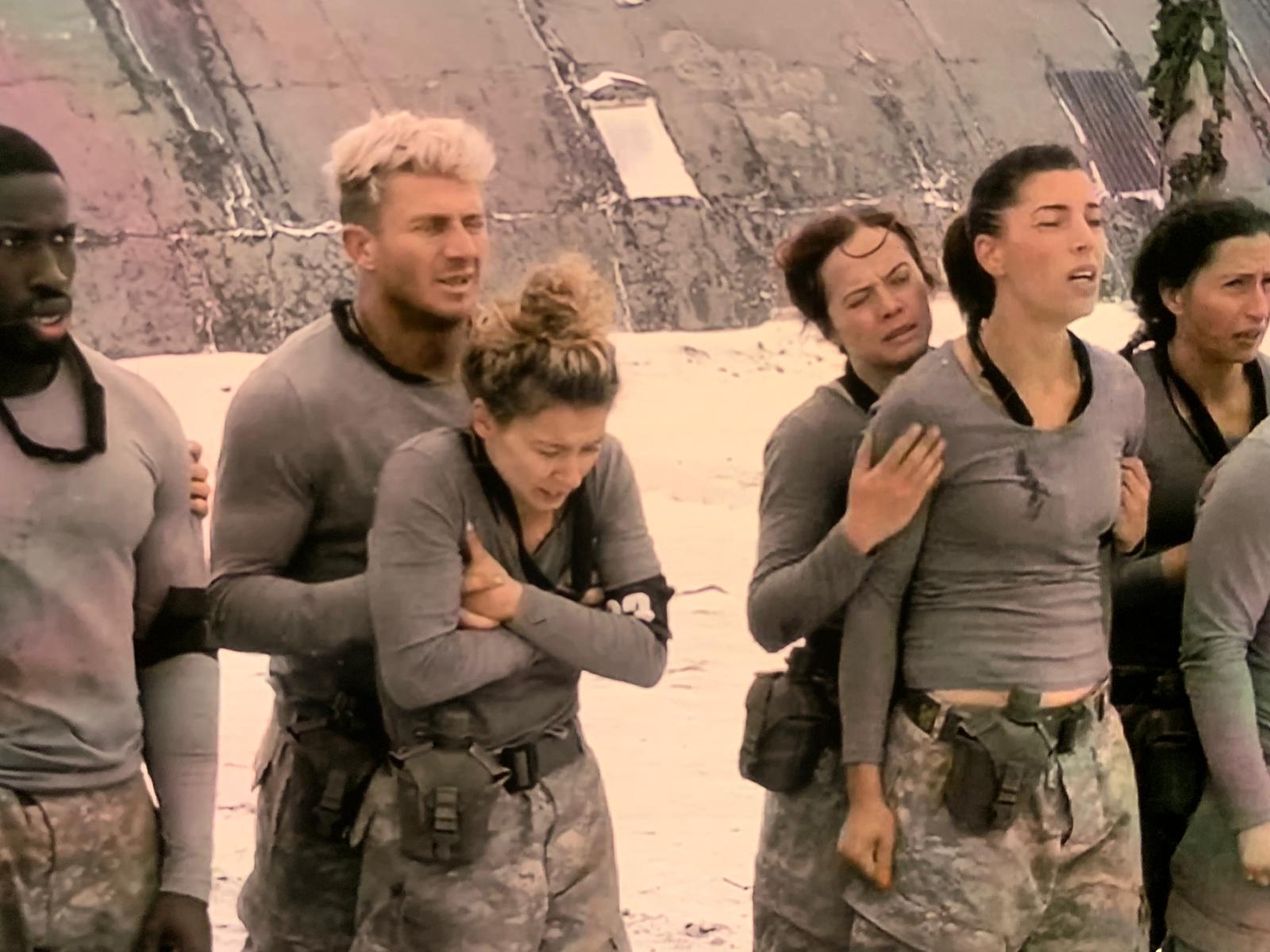 Everyone talks about physical and mental endurance, but have you heard about emotional endurance?
If we knew we were going to undertake a feat of physical or mental endurance, we would train for that. Spending long hours in the gym working at threshold to build up our tolerance. For a mental challenge we might use visualisation techniques, meditation, breath work or micro-planning.
What if we took the same dedicated approach to training and handling our emotions?
Because of the extreme nature of some of the challenges I've taken on, I can say with absolute certainty that the vast majority of us would benefit from being more emotionally 'fit'.  Emotions are not abstract responses, they are physical markers in our bodies – chemicals – they are not to be ignored or flattened. But because we often find it difficult to understand and handle our emotions, the easiest thing is often to bury them, deal with them later.
I often reflect on my Pacific Row and remind myself that there's a huge difference between winning – and winning well. Yes, we secured a new World Record, but we didn't spend time really understanding each other and our triggers. We didn't give ourselves permission to share our vulnerabilities, fears and emotions. We argued, we experienced feelings of isolation in an already very hostile environment. Empathy, honesty and forgiveness were the essential missing components.
For me, emotional endurance is not about shutting out or tolerating feelings, it's about accepting them as NORMAL responses, observing them and only then letting them go. This is a mental technique called 'Red2Blue' and has been successfully used by many successful elite athletes and business leaders to enable optimal performance under pressure.
On that row, I discovered that emotions are like waves, powerful enough to throw you off your seat. But if you sit tight and observe, the wave will diminish and your power will return. Just like waves, emotions are temporary. They pass. No matter how insurmountable they may seem. But they are real and any attempt to ignore them will not get rid of them, it will only bury them deeper, with far more damaging effects in the long run.
Emotions help us to take action, to survive, strike and avoid danger, to make decisions, to understand others. Moreover, they help other people to understand us.
SAS: Who Dares Wins on little more than 90 minutes sleep a night. I snow-shoed through the Arctic in temperatures as low as -35 degrees for periods of as long as 18 hours per day.
I say this not to boast about my endeavours (forgive me if it appears this way) but to prove that we are ALL capable of far more than we think. Only on SAS did I have the option to quit – and eventually, after 8 hours in an intolerable cycle of interrogation and stress positions, I did! But to have walked away earlier I would have had to deal with feelings of very public disappointment. SO in a sense it didn't really feel like a choice at all. There is no easy way to quit in the middle of the Pacific, nor in exposed Arctic terrain. Your fate would  be far worse than to keep going.
The truth of it is, that when it really matters, you can discover limits you previously thought beyond your capabilities. That is your secret 60%. And the more you explore those limits, the more you discover about yourself and your true capabilities – the more you do, the more you can do.
'All' you have to do is put yourself in the frame. Step into the arena. Create 'forcing functions' in your life that help you realise your potential. Sign up for that marathon, share your resolutions publicly to keep yourself accountable, fund-raise to give your endeavours higher purpose and a no back-out policy.
Once you get a taste of what you can do,  I promise you'll never look back.